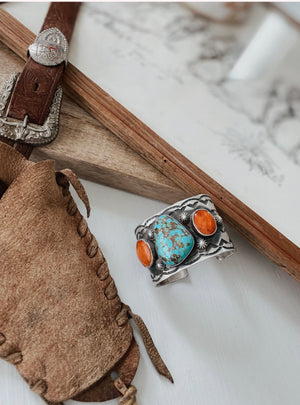 Photoshoot Ready Rentals for Special Events
---
Here at Blush Out West we realize not everyone can afford an amazing authentic Squash Blossom Necklace or Stunning Cuff for their big event, whether it be a photo shoot, wedding, engagement party, rehearsal dinner, bachelorette party, prom, baby shower, or whatever event you need a showstopper piece for! 
We are now offering select pieces to rent for your big event! It's easy. You select your piece for a fraction of the cost of what it is to own it and we ship it to you a couple days prior to your event date and then you return it in the postage paid packaging the first business day after your event.
That's it! Choose it. Wear it. Return it. 
---
Sorry, there are no products in this collection.