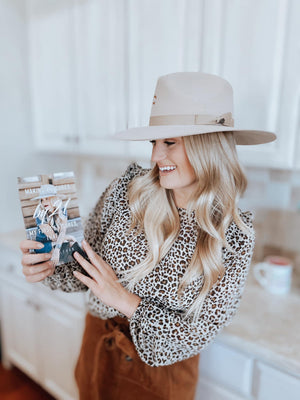 Our Books!
---
Order Wren's book, Making 6 Figures By 21.  Order Wren's Book in paperback today!
Making 6 Figures By 21, My First 6 Figures, That is., is a step-by-step guide on what I mastered first to get my boutique business, Blush Out West, where it is today. While still in college, I was able to take a stagnant business, revamp it and take it online all the way to my first 6 figures. In this how to guide, I reveal my very best "Selfie" tricks and editing details, so that you too can be the "Selfie Queen" and grow your Instagram, Facebook and Website business to the next level. If you've ever wondered how Bloggers, Online Business Owners and Influencers get you to follow along with their experiences, come discover the first steps I mastered to grow my presence.- Gain know-how and confidence to achieve your very best "Selfie" photos- Learn the importance of lighting for your "Selfies"- Create the perfect "Selfie" backdrop- Take your new found iPhone photography knowledge outdoors to get high quality photos for your biz- Follow along editing tips to take your photo from ok, to website worthyThis is book 1 in a series of step by step guides to your first 6 figures as a young Blogger, Influencer or Online Business Owner. I started the series with the iPhone photography and editing information because it is really the starting point that needs to be mastered if you want your Blog, IG, FB and website to stand out!
Order Vanessa's book Miraclefesting today. Order Your Book in Paperback today!
Miraclefesting: (noun) The art of manifesting miracles (verb) Recognizing and receiving miracles Listen up! We want to let you in on a secret. Having what you want doesn't have to be so hard. Miracles are all around us just waiting to be discovered.Miraclefesting shows you how to easily recognize and create everyday miracles in your life, using real life examples to help you learn what it takes to define, create and attract your next miracle.Vanessa shows you how to get clear and be honest about what you want, using a practical approach to making things happen. Jennifer teaches you how to act "as if" and bridge the gap between your current circumstances and the life you desire. Dana helps you to more easily recognize and receive the blessings that are already all around you. With their varying styles and easy to follow steps, you will have a plethora of new ideas to use in your own life.This is your guide to creating your most abundant and miraculous life.Miracles are not just for other people…they are for all of us!
---
---